Installation and Experienceat the Exhibition
INSTALLATION SETUP
The projector and webcam are connected to the processing program in the computer. The processing program detects the movement of the people passing by the wall with the help of a webcam. Then it displays relevant graphics on the canvas with the help of the projector.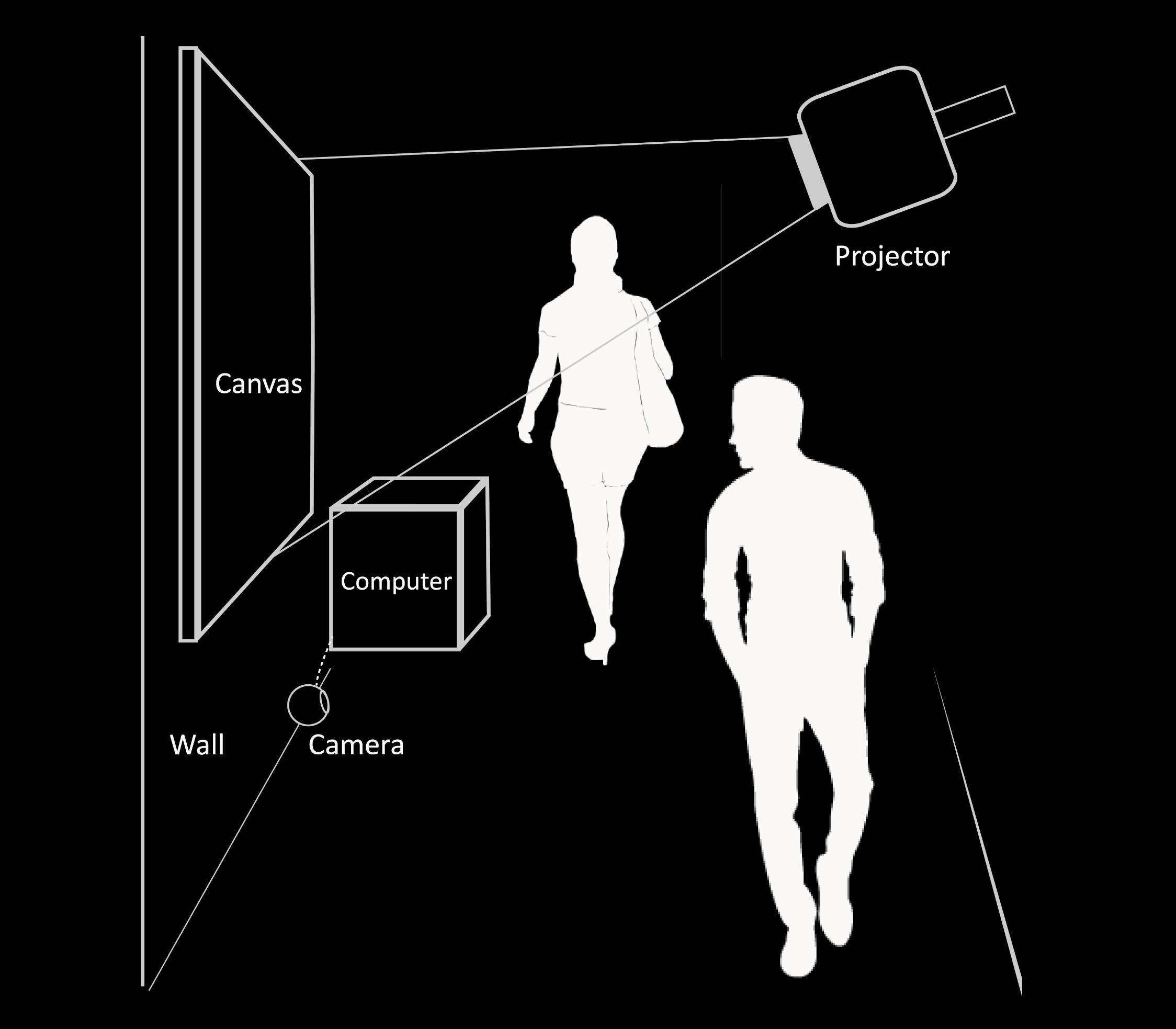 Concept and Context
This interactive piece was installed at India International Jewellery Export Promotion Council(GJEPC), Govt. of India. Exhibition location was the very famous Kala academy of Goa on the banks of Mandovi River. Clients from GJEPC wanted to enhance the experience of the visitor and jewelers at the exhibition, keeping in mind "dematerialization" and "dynamism". &&float team proposed an interactive wall where motion of people walking beside the wall could be tracked and converted into dynamic graphics on the wall. This concept was divided into two: First was interactive wall where geometry based patterns inspired from jeweler's were generated on the wall when people walked beside the wall.
Second was interactive branding where particles of IIJS logo were scattered according to the movement of people in front of the wall.
Prototyping at School
Prototyping of both the concepts was done at NID Gandhinagar campus. The concept was simulated at NID Gandhinagar to make final refinements before installation on site.